Ready to get out of the weeds so you can impact more people?
Let's Be Honest…
You probably didn't go into business to get tangled up in the back end of tech, communication systems, and busywork, so why are you spending so much time doing that now?
There's a myth that to grow your business or ministry online you have to do all the things, all the time, in all the spaces. I have been in the online space for nearly a decade and I'm here to tell you that just isn't true. Constantly trying to spin all of the plates will just burn you out, waste a ton of resources, and severely limit the impact your organization will have.
To have the impact you dream of your organization needs a robust strategy packed with streamlined systems and processes so easy that they practically run themselves.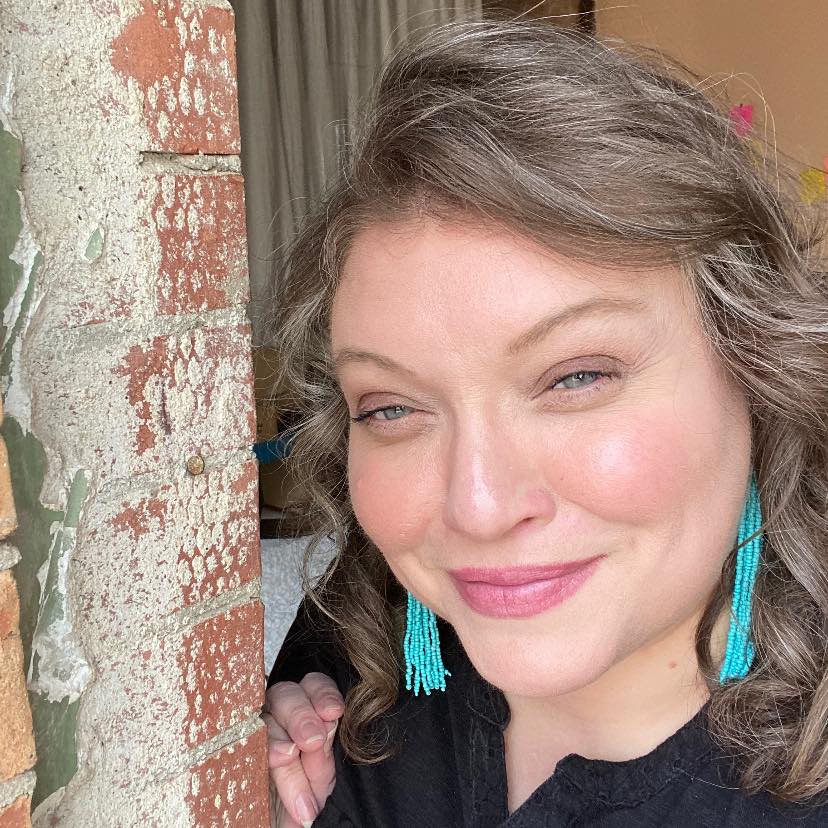 How Do You Make That Happen Without Years of Trial and Error?
That's Where I Come In.
The TLDR version is: My experience, proven strategies, and attention to details will get you there faster than you could ever get there on your own!
As an experienced strategy consultant, I can show you how to revamp your systems, reengage your audience, and rock your purpose! I promise to develop a custom strategy that serves your people better and keeps your team from getting lost in repetitive tasks that don't drive your organization forward.
Together we will revamp these six key areas of your organization.
CEO
A healthy, focused, motivated CEO can greatly increase the momentum of your organization. We will determine where your organization supports your leader where it holds them back. Then we will develop a plan where both the CEO and the organization thrive.
Team
Your people are either your greatest resource or your greatest expense. With 20+ years of experience managing paid staff and volunteers, I can help you cultivate an effective, efficient, and engaged team of people who become your organization's greatest asset.
Social Media
Social should bring more people through your door, but without a solid plan, it can turn into an ineffective time suck that doesn't create revenue. I can show you how to build real relationships with new customers through social media that generate real revenue without spending endless hours online.
Sales Funnel
If your sales funnel looks more like a sales sieve, you're probably losing a bunch of leads. Just say "NO" to constantly hustling to move people from potential customers to raving fans. Instead, let's streamline your entire funnel, identify where you're losing people, and create easy-to-manage solutions.
Communication
Telling your story well is key to becoming a high-impact organization. Together we will develop a shared language for your internal and external communication that tells people EXACTLY why they need you!
Workflows
Your team spends hours each week doing redundant, entry-level tasks. Together we will tighten up your workflows and automate simple tasks without overwhelming technology or negatively impacting your customer experience.
What Clients Say About Working With Me…
Let Me Introduce Myself…

Hi there! I'm Angela J Herrington, MA, LSCC. For the last decade I've been am Online Pastor, Digital Strategy Consultant, and Life Coach for women who are deconstructing their faith. I am passionate about helping people and organizations connect with their callings.
In addition to operating a successful boutique social media agency, I teach women how to recognize, cultivate, and unleash their God given leadership ability. I earned a BA from Indiana Wesleyan and a Masters in Leadership from Wesley Seminary. My graduate research project focused on the lack of leadership development and opportunities for Gen X women in the US church.
My groundbreaking online ministry was featured in Lyz Lenz's 2019 book God Land: Story of Faith, Loss, and Renewal in Middle America. I have also had articles published in Hope for Women and HOPE is Now print magazines.
In 2016 I became a Lark's Song Certified Life Coach. My ministry and coaching platforms reach hundreds of thousands of women in 40+ countries each month on Facebook, IG, Twitter, Pinterest and my blog.
I'm a also wife, mom to 6, and proud resident of Marion, Indiana with my family when we are not traveling the US in our RV.
Request Your Free Consult Today!